Featured Breyer Horse Collectors
Welcome to our Featured Breyer Horse Collectors page.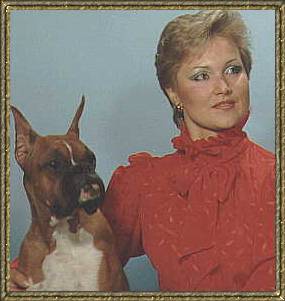 Deb Marshall has been collecting Breyer and Hartland Model Horses since she was 7 years old. Like many Breyer Collectors, Deb also has live horses. Deb also keeps busy with breeding and showing top winning boxer dogs, an avocation for the last 30 years.
Featured Breyer Horse Collector - Deb Marshall
Meet Robyn Fox! Robyn was raised on a small farm with a mother who had a heart for a stray. Needless to say, she passed on the same values to her daughter. Robyn now has her own hobby farm and has an open heart for a stray just like Mom! She started out with small animals, but moved toward larger animals as they was more of a demand for placement. She has had other horses, cats, dogs, a cow and yes even fish and chickens in the past at Bad Dog Acres!
Visit Robyn Fox's Collection
Celia Tamker is 50 years young and enjoys spending time with her husband, horses, and dogs. Pictured here with her husband Bruce, they are accompanied by her Arabian Peabody and Bruce's TWH Kansas. Along with collecting Breyers, she likes to Quail hunt and trailride. Celia is a volunteer with Pointer Rescue.
More on Featured Breyer Horse Collector - Celia Tamker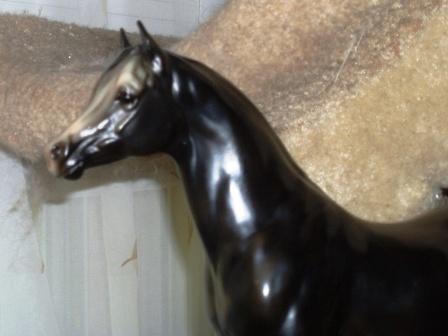 When I heard Conni Wireman had made the purchase of a life time and had found the Breyer Proud Arabian Mare she had been looking for, of course I had to ask her to share. Conni tells us "I can remember being a little kid, sitting in Mom's car, playing with the PAM/PAF."
Visit a full page of Conni's models!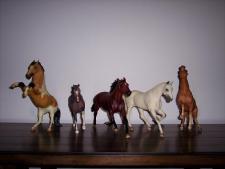 Beth Hales was inspired by her grandfather to collect Breyer Horses while she was growing up. She carefully built her collection with her grandfather as a child and has treasured the memories. "I am actually selling my entire collection (50+), and would like to sell it all together if possible."
Visit Beth Hales' Breyers
Brandi Cooper lives in Texas and has been collecting for ten years. She shares with us her Breyer pictures, including models: Old Timer, Gem Twist, Smart Chic Olena, and Cleveland Bay
More on Breyer Horse Featured Collector - Brandi Cooper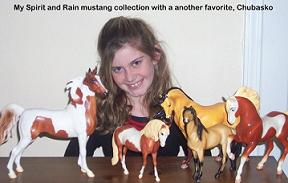 Natalie is 11 years old and lives on a horse farm. She rides her National Show Horse Melody and collects Breyers. Natalie recently bought a NSH Breyer Pinto on ebay to honor Melody who helped her comeback from a lower leg injury from a riding accident.
Visit Natalie's Breyer Collection and National Show Horse Melody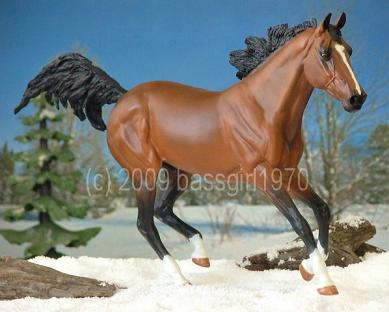 Meet Belinda Kranz from Australia! "I have been collecting Breyer models since 1986. My first models were the Proud Arabian Family in dapple grey. I customise my own models, do my own photography, props, and run my own model horse forum. My collection has grown to over 1000 now...."
More on Featured Breyer Horse Collectors - Belinda Kranz

Susan Tank's life is based around horses. Her full time job is training and boarding horses as well as giving riding lessons. Sue collects and customizes Breyer Horses and has Western Horses and Ponies, woodgrains, vintage glossies and Stablemates in her collection.
Visit Susan's Breyer Horse Collection
Return to Breyer Collectors Corner from Featured Breyer Horse Collectors